Area Attractions
POOR PEOPLES PUB- Restaurant and Tavern
1 Witchtrot Road, Wakefield NH 03872
Ph: (603) 522-8681
Poor Peoples Pub is known all over the world.  It's unique atmosphere is one you will have to definatly experience if you have never been.  Known for its Pitchers of Beer and fantastic sandwiches!!! Poor Peoples Pub is a local Pub where everyone comes to have a good time.  Its friendly staff and cooks are always there to satisfy your needs.  This Pub is  a great place to Celebrate St. Patty's day- Being Irish- there is no better restuarant in the area to eat at than this place right here!!!  Green beer with Cornbeef ~&~Cabbage!!!  Pub is also located right off the Seven Lakes Snow Mobile Trail so when you are out riding all day- stop in and relax  and grab a bite to eat.  Don't forget check out their  Gift Shop on your way out!

MOVIE CINEMAS
SMITTY'S CINEMA AND PUB
www.smittyscinema.com

BOATING IN THE LAKES REGION
Cruise Mount Washington
Lake Winnipesaukee
Toll Free: 1-888-843-6686
www.CruiseNH.com
OUTDOOR CONCERTS
Meadowbrook  U.S. Cellular Pavilion
72 Meadowbrook Lane
Gilford, NH 03247
(603)293-4700
www.meadowbrookfarm.net
NEW HAMPSHIRE FARM MUSEUM
Rte. 125, Plummers Ridge (off Exit 18 on Spaulding Turnpike)
Milton NH 03851
PH: (603) 652-7840
www.farmmuseum.org
Tour the Jones Farmhouse, Explore the Great Barn, See exhibits on rural life and agriculture, meet the farm animals and visit the Museum Country store.
Open May-Oct.  Wednesday-Sunday from 10am - 4pm
THE WAKEFIELD MARKETPLACE
Corner of Rte 16 and Wakefield Road (across from Palmers Motel)
All homemade products- Farmers and Artisans Market
Open Saturdays 9am - 3pm  May-October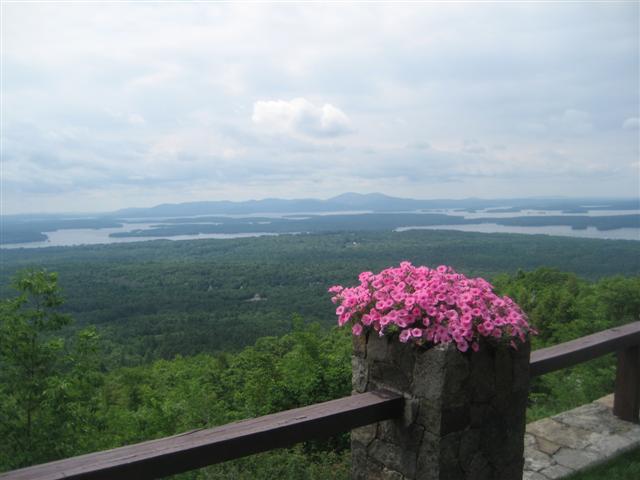 CASTLE IN THE CLOUDS
Rte. 171 Moultonborough, NH
PH: (603) 476-2352
Toll Free: 1-800-729-2468
www.castleintheclouds.org
This is a great place to take your family.  Come tour this magnificent Castle and waterfall and learn about how this Castle was built in the early years and how the Lakes Region Concervation took it over. Plan an afternoon and  have lunch  in the Barn where horses once lived or dine out on the patio w/ exceptional Mtn. and Lake Views.  Don't forget to stop off at the Gift Shop.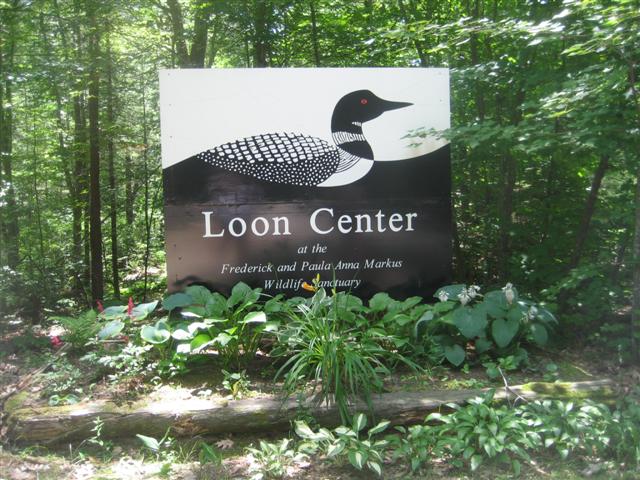 THE LOON CENTER
Lee's Mill Road, Moultonborough NH
Ph: (603) 476-5666
www.loon.org
Free Admission- Open Mon-Sat 9am-5pm
The Loon Center is a great place to learn all about loons and nature.  There are hiking trails, movies, exhibits and lots of educational information and gift shop. 
WRIGHT MUSEUM
77 Center St.  Wolfeboro NH 03894
Ph: (603) 569-1212
www.wrightmuseum.org
Showcases Home Front and Military During World War II from 1939-1945.  Group Tours available.
STRAFFORD COUNTY YMCA
63 Lowell Street, Rochester NH 03867
Ph: (603) 332-7334
www.straffordymca.org
This organization has all kinds of great programs for Kids and Adults.  Please go to their website and check out  the latest news on all programs.